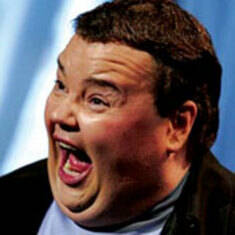 John Pinette
No events have been scheduled for this comedian.

Join our club and we'll notify you when shows are coming up.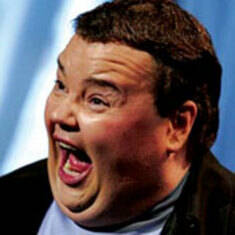 Artist's Website
Video
John Pinette
Coming off a successful starring run on Broadway playing the role of Edna Turnblad in the hit musical Hairspray, John Pinette has returned to the stand-up stage. When asked to describe his stand-up, John Pinette says, "I talk about my life, it is the funniest thing I can think of. For some reason, people enjoy seeing me lose my cherub like demeanor."

John was named Stand-Up Comedian of the Year by the American Comedy Awards and has received a Gemini Award nomination for his superb televised performance at The Montreal Comedy Festival. He has a brand new Comedy Central Special and DVD entitled I'm Starvin'. John has become a regular guest on The Tonight Show and The View.

John has also enjoyed a long acting career in both television and film. Duets, starring Gwenyth Paltrow, Dear God, starring Greg Kinnear, and Junior, starring Arnold Schwarzeneger are just a few of John's film credits. He was a series regular on the hit series Parker Lewis Can't Lose, and starred as the car-jack victim in the final episode of Seinfeld. John can also be seen as the lovable 'Mr. Bumpo' in The Punisher starring John Travolta and Thomas Jane.