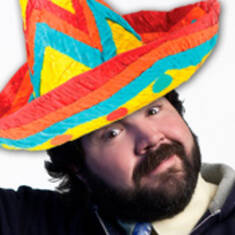 Chuck Roy and his spicy 'LiL JALEPENOS!
No events have been scheduled for this comedian.

Join our club and we'll notify you when shows are coming up.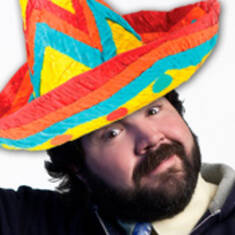 Artist's Website
Chuck Roy and his spicy 'LiL JALEPENOS!
Chuck Roy assembles his spicy 'LiL JALEPENOS! for a special night of naughty, dirty, awfully funny stand-up comedy, downtown, May 5th at the world famous Comedy Works. Gather your best friends for this big night of original jokes from Chuck Roy (aka "The Bear") and the biggest stars of Denver's comedy scene. When Chuck Roy gets comics to tell dirty jokes about Cinco de Mayo your eyes will be crying from laughter!

Thanks to years of hosting shows with all the big stars this year Chuck is featured on Showtime headlining a comedy showcase called Louie Anderson Presents. Louie booked Chuck for this show after working with him at Comedy Works! Fans of Red Rocks Amphitheatre may recognize Chuck as host of Film on the Rocks. Listeners to the Uncle Nasty Show remember him from the Crop Report. Of course Comedy Works regulars know him as "The Bear".