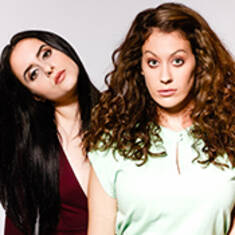 Guys We F@#ked: The Experience
Downtown in Larimer Square
Map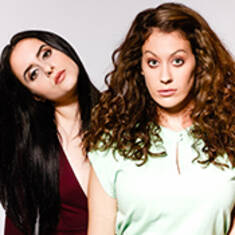 Artist's Website
Guys We F@#ked: The Experience
Like Guys We F@#ked: The Anti Slut-Shaming Podcast? You're going to LOVE Guys We F@#ked: The Experience! Join co-hosts Corinne Fisher and Krystyna Hutchinson as they bring their hit podcast to life through games, audience participation, rants, stories, stand-up comedy, and never before seen video.

Corinne Fisher & Krystyna Hutchinson (together known as the comedy duo Sorry About Last Night) launched Guys We F@#ked: The Anti Slut-Shaming Podcast in December 2013. The podcast now boasts over half a million subscribers is one of the top downloaded weekly podcasts on iTunes and in the top five most downloaded comedy podcasts. With its positive feminist message, the show has been featured in The Huffington Post, The Daily Beast, Elle, Bust, Salon Shape, Glamour, and on Sirius Radio. They have had on amazing guests such as Amber Rose, Dan Savage, Jim Norton, Horatio Sanz, Andy Dick and Lizz Winstead (Co-Creator of The Daily Show), among others over the years.

Catch Krystyna and Corinne on their national comedy tour LIVE in Denver!