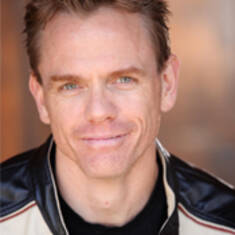 Christopher Titus
South at The Landmark
Map
Christopher Titus
With some of his most surprising material yet, Christopher Titus shows why he is one of the best comics working today.

Employing what he calls "hard funny," Titus has released fsix comedy specials (Norman Rockwell is Bleeding, 5th Annual End of the World Tour, Neverlution, Love is Evol, Voice in my Head) and his most recent (Angry Pursuit of Happiness). After years of experimentation with dark and personal storytelling, Titus debuted his first one-man show, Norman Rockwell is Bleeding. It was from this performance that the FOX sitcom Titus was born. The show earned Titus a Writer's Guild nomination as well as an Emmy nomination.

In addition to his one-man shows, Titus shone as the lovable character "Brody" in ABC's Big Shots. Titus also hosts the "never unbiased, always unbalanced" weekly podcast, Titus Podcas, as well as the History Channel's new game show Pawnography. Currently, Titus is working on producing an edgy, laugh-out-loud comedy film about four disabled detectives called Special Unit.

Christopher Titus is raw, real and most of all, funny. He has the unique ability to turn dysfunctional family dynamics into a badge of honor, as seen in his stand-up. His honesty about his own life gives a voice to the human experience of every person in the audience.