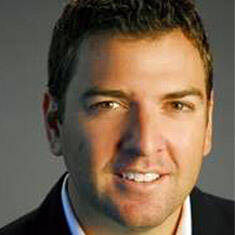 Chris Voth
South at The Landmark
Map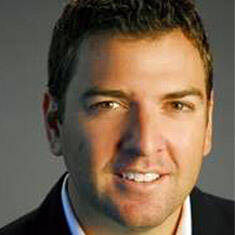 Artist's Website
Video
Chris Voth
Chris Voth is an accomplished comedian, a licensed teacher, and a published author.

Most recently, Voth made his debut late night television appearance on the Late Late Show with Craig Ferguson. In addition, he appeared in three seasons of NBC's Last Comic Standing, was chosen for the prestigious Great American Comedy Festival, was featured in his own half-hour special on Altitude Sports Cable, and will be on an upcoming episode of Comics Unleashed with Byron Allen. A 15-year comedy veteran, Voth is a past winner of the Denver Comedy Works Competition and has worked with everyone from Dave Chappelle to Larry the Cable Guy to Linda Ronstadt. Voth's first comedy CD titled "Never Mind the Jim J Bullocks, Here's the Chris Voth" is currently available for purchase. Using smart, clever material, he is hugely popular at corporate and private shows across the country.

Beyond comedy, Voth has worked as a writer, teacher, and professor. He currently teaches high school full-time in the Denver area, while still maintaining a full performance schedule. A short story about his experience entering teaching after years of doing comedy entitled, "Stand Up and Deliver," was published in the Cream City Review Literary Journal. Voth has a master's in English and is also pursuing a doctorate in education at the University of Colorado at Denver.