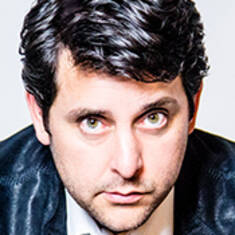 Ben Gleib
South at The Landmark
Map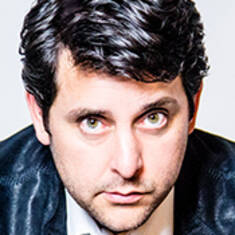 Artist's Website
Video
Ben Gleib
Ben Gleib was just named by TBS one of the "funniest comedians working today." He is host of the Emmy nominated comedy game show Idiotest in its 3rd season on GSN, with 145 episodes. It's the most watched original program on the network.

His hilarious hour stand-up special Ben Gleib – Neurotic Gangster is currently airing on Showtime. Ben is also a regular on The Today Show with Kathie Lee and Hoda, on their "Guys Tell All" segment, and you may have seen one of his recent appearances on @Midnight with Chris Hardwick on Comedy Central. For years Ben was best known as one of the most frequent regulars on Chelsea Lately on E! with over 100 appearances.

Ben's podcast Last Week On Earth debuted on iTunes Comedy at #9, and was #1 on Stitcher for 20 straight weeks. Gleib is the first comedian to ever live stream a full headline set on Facebook Live, and he's been doing it in each city on his current tour, 100% improvised. His act is chock full of hilarious material, but he's also one of the best improvisers in stand-up comedy.

An accomplished voice over actor, he voices characters in Ice Age: Continental Drift and The Book of Life, and is one of the stars of Jay and Silent Bob's Super Groovy Cartoon Movie. Esquire once called him one of six comedians who could be comedy's next big thing. The other five were Aziz Ansari, Patton Oswalt, David Cross, Demetri Martin, and Flight of the Conchords. It came true for all of them and it now seems to be Gleib's time.