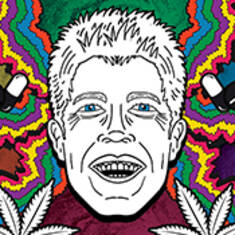 Shane Mauss presents A Good Trip
No events have been scheduled for this comedian.

Join our club and we'll notify you when shows are coming up.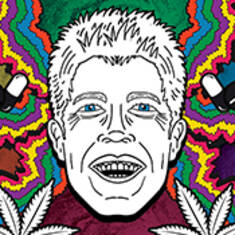 Artist's Website
Video
Shane Mauss presents A Good Trip
You may have heard about this tour on The Joe Rogan Experience, Duncan Trussell Family Hour, Doug Loves Movies, Put Your Hands Together, or one of many other podcasts.

Comedian Shane Mauss has appeared on Conan, Jimmy Kimmel, Showtime, and has specials on both Comedy Central and Netflix, and interviews scientists for the podcast Here We Are. He's been a psychonaut for almost 20 years. Psychedelics are the source of some of the most hilarious, thought-provoking, and well-received material of Shane's career. Now, he's put together a one-of-a-kind show for the open-minded, insightful, inquisitive, curious weirdos among us.

Unlike a typical stand-up act that is 45 minutes of set-up, punchline, repeat, this is an hour and a half show that is part stand-up, part funny stories of experiences, and part Ted Talk. Shane will take us on a funny journey through the stigma, history, laws, and science of psychedelics. He will share personal experiences and talk about the effects of hallucinogens like mushrooms, LSD, and DMT. (Don't worry if you aren't familiar.) This is not a bunch of dumb pot jokes. This is some of the most thoughtful and unique humor you will ever see. To answer your question, no! Shane will not actually be on drugs during the actual performance, mostly because tripping at work is a waste of good drugs. We're all going to have a good trip.