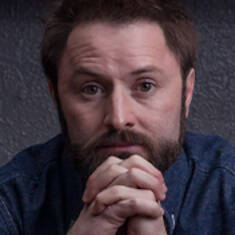 Adam Cayton-Holland
No events have been scheduled for this comedian.

Join our club and we'll notify you when shows are coming up.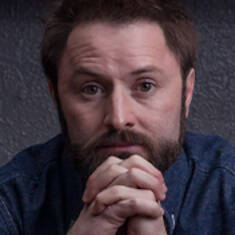 Artist's Website
Video
Adam Cayton-Holland
Adam Cayton-Holland is a national touring headliner who was named one of 25 "Comics to Watch" by Esquire Magazine and one of "10 Comics to Watch" by Variety.

Along with his co-hosts in the The Grawlix comedy troupe, Adam created, writes and stars in truTV's Those Who Can't, in which Adam plays Spanish teacher and bon vivant Loren Payton. He has appeared on Conan, Comedy Central Presents, The Meltdown with Jonah and Kumail, Happy Endings, Deadbeat, Flophouse, Hidden America, and @midnight. He was also featured on the Nerdist, Comedy Bang Bang, and Sklarbro County podcasts. Cayton-Holland has performed at the Montreal Just For Laughs, SXSW, Bridgetown Comedy festivals, and helms his own comedy extravaganza in Denver, The High Plains Comedy Festival. He has also performed at The Kennedy Center and Carnegie Hall.

Adam has three albums, I Don't Know If I Happy, Backyards, and Adam Cayton-Holland Performs His Signature Bits, all available on iTunes. His first book, Tragedy Plus Time, was recently released by Touchstone Books and is available in bookstores everywhere.

He once threw out the opening pitch at a Colorado Rockies game and people have described him as "genial," and "with decent teeth."


Please review our ticket resale policy.