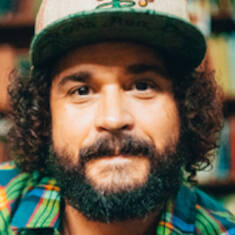 AJ Finney
No events have been scheduled for this comedian.

Join our club and we'll notify you when shows are coming up.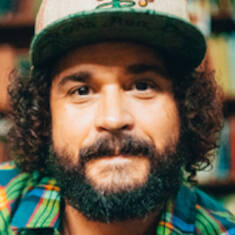 Artist's Website
Video
AJ Finney
Album Tease Show! Join AJ Finney before his album Too Fast For Rain is released on September 1, 2023.
Based out of Denver originally from Kansas, AJ Finney is an eclectic mid-westerner with a passion for psychedelics, jam bands and Volkswagens.
His personal stream of consciousness storytelling makes every show a unique and unforgettable experience that will remind you of the joy of growing up, family, friends, and the beauty of the strange world we live in. When he is not headlining clubs nationally or at his home club The World Famous Comedy Works he can be found hosting DeadHead Productions and Railroad Earth's Annual Music Festival, Hillberry, or hanging with his family.
AJ was one of the 100 performers chosen for Season 8 of NBC's Last Comic Standing, was featured on the FOX television show Laughs, and was crowned "Best of the Midwest" winner at Gilda's LaughFest in Grand Rapids. He was a semifinalist in the Comedy Central talent search Up Next, as well as a finalist in the San Francisco International Comedy Competition. He was voted "Best in Fest" at the Detroit LaughFest and was a finalist in HBO's Lucky 21 comedy competition.
Please review our ticket resale policy.