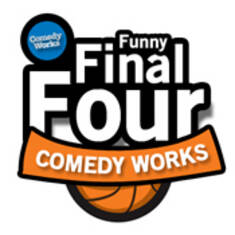 Funny Final Four Round 1
Wednesday, Feb 22 2023 8:00PM

Sunday, Feb 26 2023 7:00PM

Wednesday, Mar 01 2023 8:00PM

Wednesday, Mar 08 2023 8:00PM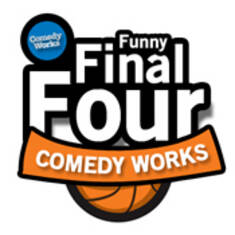 Artist's Website
Funny Final Four Round 1
The Funny Final Four is a series of competitions starting with five teams made up of a captain, two pro comics, and ten New Talent comics.
Every show, a different team will perform the funniest, most creative show they can produce. (One year, a team did the Price is Right themed show.) A panel of judges will award points and tally up the total at the end.
Each team will be judged, and the top two teams move on to perform again (Round 2), with the winner getting a third show (Finals). Look for some of your favorite local comedians!
This years line-up includes:
TEAM EMERSON - February 1 - Joshua Danger Emerson (Captain), Thad B, Austin Black, Liv Carter, Nic Dean, Jeff Nelson, Kallan Reece, ShaNae Ross, Jeff Stonic, Elliot Weber, Kelsey T Wood and PROS David Gborie + Derrick Stroup.
TEAM MAIN - February 22 - Andie Main (Captain), Louis Beck, Phil Corridor, Bradley Galli, Aaron "Rufus MadDog" Graham, Elise Kerns, Kevin Klatman, Jose Macall, Kate McLachlan, Patrick Richardson, Lee Robinson and PROS Matt Cobos +
John Novosad.
TEAM WOLFSON - February 26 - Lizzy Wolfson (Captain), Katie Bowman, Austen Brinker, Elliot Broder, Rick Bryan, Alec Flynn, Luke Gaston, Lisa Lane, Miriam Moreno, Kelsey Rosen, Andrew Scalia and PROS Christie Buchele + Ben Roy.
TEAM SULLIVAN - March 1 - Brian Sullivan (Captain),
JJ Billingsley, Tairee Dillard, Darius Dinkins, Ben Duncan,
Mitch Jones, Tracy Kellett, Jeff Koehn, Sharad Ravichandran, Mo Vida, Salma Zaky and PROS Stephen Agyei +
Steve Vanderploeg.
TEAM BECERRIL - March 8 - Andres Becerril (Captain), Leah Althoff, Delina Gigikos, Gabby Gutierrez-Reed, Ali Kareem, Austin Langley, Lane Lonion, JD Lopez, Jacob Rupp, Patrick Scott, Kate Strobel and PROS Edward Bell + Georgia Comstock.
Please review our ticket resale policy.