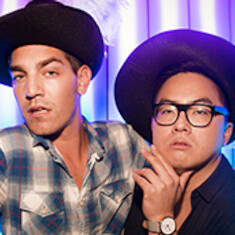 Las Culturistas Live Podcast
No events have been scheduled for this comedian.

Join our club and we'll notify you when shows are coming up.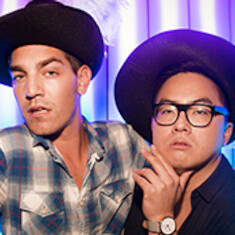 Artist's Website
Video
Las Culturistas Live Podcast
Las Culturistas - I Don't Think So, Honey! - Live podcast
Hosted by Bowen Yang & guest Pat Regan

Las Culturistas is a weekly podcast (and live show, I Don't Think So, Honey) hosted by Matt Rogers and Bowen Yang, is an unforgettable journey into the beating heart of Culture. Alongside sizzling special guests, they get into the hottest pop-culture moments of the day and the formative cultural experiences that turned them into Culturistas.

It has been called "addictively bitchy" by Time Out New York and "an unstoppable force of charisma", by The A.V. Club. Las Culturistas was named one of Esquire's "Top 10 Podcasts of 2017" and Time Out New York's #1 Comedy Podcast.

Their live format, I Don't Think So, Honey, features multiple comedians doing one-minute rants on any pop culture pest of their choosing. It has been featured at the New York Comedy Festival and the Brooklyn Podcast Festival.

In the words of Guy Branum (Pop Rocket), "Bowen Yang and Matt Rogers are fucking culture warriors and we don't deserve them."


Please review our ticket resale policy.