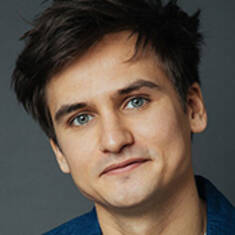 Moses Storm
No events have been scheduled for this comedian.

Join our club and we'll notify you when shows are coming up.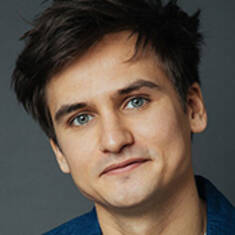 Artist's Website
Video
Moses Storm
Moses Storm is a talented writer, performer, and comedian who can be seen in the new TV series Youth & Consequences for YouTube Red. He will also be seen in the upcoming season of Arrested Development for Netflix. Moses made his late night debut in September 2017 on CONAN, where he received a standing ovation after his performance. Previously, Moses was a finalist on NBC's Last Comic Standing. He received glowing reviews from critics for his performance in the 2015 high-concept Universal horror film Unfriended, and recently shot a role in Adam Sandler's upcoming Netflix film Who Do You Think Would Win. Moses has appeared on numerous TV shows such as Comedy Central's Another Period, and MTV's Acting Out.

Moses is an acclaimed storyteller, having recently won the Moth's GrandSLAM. He had the prestigious honor of being chosen as a "New Face" at the 2015 Just for Laughs comedy festival in Montreal. Moses is currently developing his solo show called An Evening with Moses Storm.

In addition to his live shows, Moses gained a large social media following his viral video detailing how he tried to throw his own birthday party at the LAX airport Chilli's (the hilarious video "Terminally Chill Birthday"). His other social experiment, entitled "Modern Millennial," began as a fully funded Kickstarter campaign, and had him living 24/7 at an interactive art installation in Downtown LA. It all culminated in a half-hour documentary about his time there. Moses works with an inspiring amount of ambition to create unconventional interactive entertainment.


Please review our ticket resale policy.