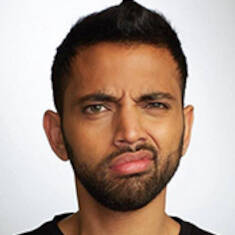 Akaash Singh
Friday, Apr 21 2023 7:15PM

Friday, Apr 21 2023 9:45PM

Saturday, Apr 22 2023 7:15PM

Saturday, Apr 22 2023 9:45PM
Sunday, Apr 23 2023 7:00PM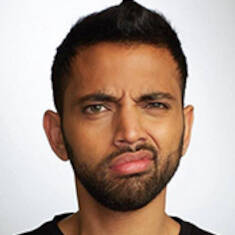 Artist's Website
Video
Akaash Singh
Akaash Singh is a nationally touring stand up comedian, podcaster, and actor. His career took off with many television shows including MTV's Guy Code and Wild'n Out, Netflix's Brown Nation, and HBO's The Leftovers.

After finding success in TV, he pivoted his focus toward growing the now hugely successful podcast Flagrant, co-created with fellow comedian and good friend, Andrew Schulz, along with touring and his stand up career.

Akaash self-produced and directed his first stand up special, Bring Back Apu in February, amassing over a million views in its first week alone. Just one month later, he released The Crowdwork Special, putting him in rarified air of comedians who produced two specials in back to back months.


Looking to dine before Akaash's Comedy Works South shows? Dine at Lucy Restaurant. Make your reservations now at LucyRestaurant.com.
Please review our ticket resale policy.