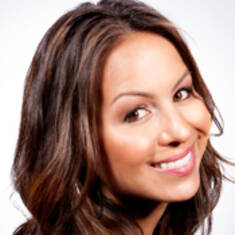 Anjelah Johnson
No events have been scheduled for this comedian.

Join our club and we'll notify you when shows are coming up.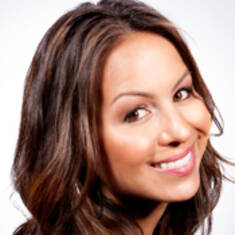 Artist's Website
Video
Anjelah Johnson
Starting her rise to fame as an NFL Cheerleader, Anjelah Johnson made a huge splash with one of the most successful viral comedy videos of all time, "Nail Salon."

Johnson joined the cast of MADtv as a series regular, which spawned another Internet sensation "Bon Qui Qui." This original character, a disgruntled fast food employee with no filter, has been enjoyed, viewed and replicated by over 65 million people worldwide. Anjelah has guest starred on television shows such as The Shield, Ugly Betty and Curb Your Enthusiasm. Johnson has also starred in the films Our Family Wedding, Alvin and the Chipmunks: The Squeakuel and Enough Said. The film Mom's Night Out not only features Anjelah, but also her husband, musician Manwell Reyes of the band Group 1 Crew.

In June 2009 Anjelah recorded her first one-hour special for Comedy Central and Warner Brothers Records titled "That's How We Do It." Her second one-hour special, "The Homecoming Show," aired on NUVOtv in July of 2013 and is currently available on Netflix and DVD. Anjelah recorded her third hour special, "Not Fancy," which is set to release this year.