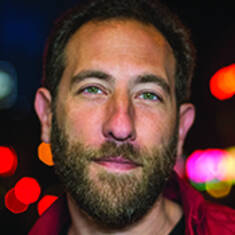 Ari Shaffir
No events have been scheduled for this comedian.

Join our club and we'll notify you when shows are coming up.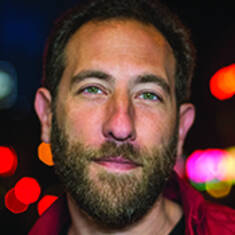 Artist's Website
Video
Ari Shaffir
Ari Shaffir's Renamed Story Telling Show

Stand-up comedian, podcaster and actor ARI SHAFFIR describes his comedy as a puppet show--but way filthier and without the puppets. LA Weekly has called Shaffir "a gifted unyielding comic…a real force to be reckoned with."

Most recently, Shaffir released his new two-part Netflix special, Double Negative, on July 18, 2017. Shaffir co-created and hosted three seasons of Comedy Central's weekly story telling series This is Not Happening. He was a regular panel guest on the series @midnight, and has appeared on Comedy Underground with Dave Atell, both on Comedy Central; he has also been featured on Showtime's The Green Room with Paul Provenza, HBO's Down and Dirty with Jim Norton, and TBS's Conan. In 2016, Shaffir co-starred Zach Galifianakis, Gal Gadot and Jon Hamm in Twentieth Century Fox's comedy Keeping Up With The Jones.

Shaffir also hosts the wildly popular podcast The Skeptic Tank. In the past five years, Shaffir has released two hour-long stand-up specials on Comedy Central entitled Paid Regular and Passive Aggressive. Prior to these popular specials, Shaffir's stand-up album Revenge for the Holocaust went to #1 on both iTunes charts and Amazon.com the week of its premiere. He continues to perform stand-up to sold-out crowds nationwide and has been featured at Montreal's prestigious Just for Laughs Festival,San Francisco SketchFest, SXSW, the Edinburgh Comedy Festival, and the Moontower Comedy and Oddity Festival.