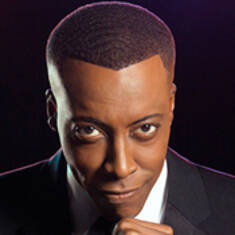 Arsenio Hall
No events have been scheduled for this comedian.

Join our club and we'll notify you when shows are coming up.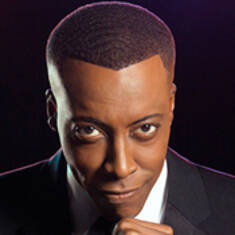 Artist's Website
Video
Arsenio Hall
If you ask different people where they first saw Arsenio Hall, you'd probably get a number of different answers. But, it was the success of his Emmy Award-winning late night talk show The Arsenio Hall Show, that made Arsenio a household name!

A versatile actor, comedian and producer, Arsenio has opened for major headliners including Patti LaBelle, Aretha Franklin, Tina Turner and Stevie Wonder. He attempted to diversify his career by making appearances on TV shows such as Solid Gold and The Tonight Show Starring Johnny Carson, as well as doing his first film cameo in Amazon Women on the Moon. He went on to co-write and co-star in the hit comedy Coming to America.

In January 1989, Arsenio changed the face of late night TV by captivating young viewers across the country when The Arsenio Hall Show made its debut. During his successful five-year run as Executive Producer, Arsenio provided a forum for cutting edge comedy, politics and the TV debut of such superstars as Mariah Carey and Snoop Dogg.

Arsenio's additional credits include a role on CBS' Martial Law, host of CBS' Star Search, a "Guest Mentor" on the OWN Network's Your OWN Show, as well as appearing as guest host on Access Hollywood LIVE!, CNN's Piers Morgan Tonight and The View. Arsenio was featured in the HBO Sports Documentary Magic & Bird: A Courtship of Rivals and the A&E documentary special The Battle For Late Night. In 2012, Arsenio was crowned the Season 5 Celebrity Apprentice. As far as films go, Arsenio was featured in Igor, and appeared in Black Dynamite.

Most recently, he returned to late-night TV as executive producer and host of the CBS nationally syndicated The Arsenio Hall Show, which aired during the 2013 - 2014 season.