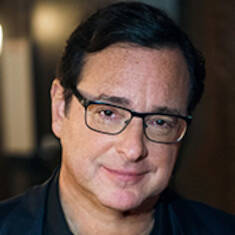 Bob Saget
South at The Landmark
Map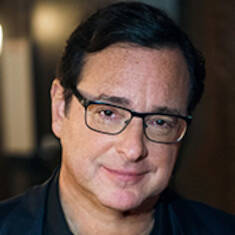 Artist's Website
Video
Bob Saget
WARNING: Explicit Content
SPECIAL EVENT: For Adults Or People With Really Good Fake I.D.'s

Yes, Bob Saget has starred in many successful television shows, including two of the most family-friendly shows network TV has ever produced (Full House and Americas Funniest Home Videos) but he's also an out of his mind, Grammy-nominated stand-up comedian for over thirty years. From his HBO special That Ain't Right to his scene-stealing cameos in Entourage, and The Aristocrats, it's always effective as Saget embraces his dark side.

Bob's third one hour stand-up special, That's What I'm Talkin' About, was nominated for a 2014 Grammy Award. Bob's first book is a New York Times Best Seller - DIRTY DADDY: The Chronicles of a Family Man Turned Filthy Comedian was released in April 2014 to critical acclaim with Vanity Fair calling it, "Hilarious and at times heartbreaking."

You can see Saget in the hit Netflix series, Fuller House, which has made three seasons and is shooting its fourth season. Bob will be seen in the independent film, Benjamin, which he directed and stars in with an amazing ensemble cast. He also co-starred in the film, A Stand Up Guy, and completed a nine-week run on Broadway in the Tony-nominated play, Hand To God. Bob's new hour-long stand-up special, Zero To Sixty, premiered in November 2017.


Please review our ticket resale policy.