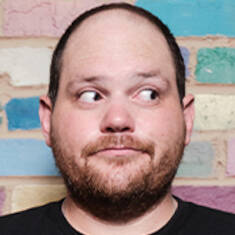 Brent Gill
Wednesday, Jul 12 2023 7:30PM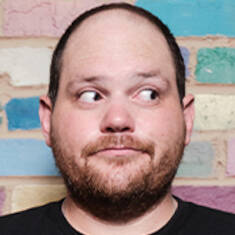 Artist's Website
Video
Brent Gill
"A paragon of the Denver comedy scene" - Denver Westword
Brent Gill is a Denver comedian now living in Los Angeles. While regularly touring the U.S. and Canada since 2006, Brent made his television debut on Viceland's Flophouse followed by appearances on Hidden America with Jonah Ray and Jimmy Carr & the Science of Laughter on the BBC. Brent filmed his first 1 hour comedy special in Philadelphia with Helium Comedy Studios, which will release Fall of 2022 along with his 3rd comedy album. He co-hosts Grid Penalty: a Formula 1 podcast which can be found on all platforms.
Brent has devoted his life to comedy. Through his stand-up, he reports back to audiences on the terrible life-decisions and ridiculous misadventures that make up his daily existence. His comedy is fun, energetic, and authentic with a splash of filth… because who doesn't like a good old fashioned dirty joke every now and then?
Recently, Brent has been opening on the road for David Spade and over his many years at Comedy Works has featured for such high-profile comedians as Dave Chappelle, Ron White, Sebastian Maniscalco, Taylor Tomlinson, Chris Redd, Nate Bargatze, Bob Saget, Whitney Cummings and so many more. Since 2013, Brent has produced the Boulder Comedy Show, regarded as one of the best independent weekly comedy shows in the country.
Please review our ticket resale policy.