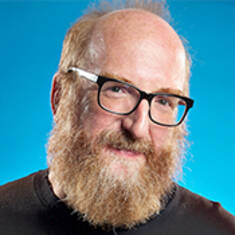 Brian Posehn
Downtown in Larimer Square
Map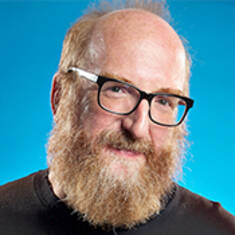 Artist's Website
Video
Brian Posehn
Comedian, actor, and writer Brian Posehn always has a full plate in front of him. He is constantly touring as a stand-up comedian in the best comedy clubs and rock venues in the country. Recognized from his three seasons starring and writing on Comedy Central's popular show, The Sarah Silverman Program, Brian also toured as one of the original members of the "Comedians of Comedy".

Besides writing and performing on HBO's acclaimed Mr. Show, he has appeared on sitcoms such as Just Shoot Me, Seinfeld, Friends and more recently Big Bang Theory, Guys With Kids, and Anger Management. He has an extensive resume in voice-acting including Aqua Teen Hunger Force, Adventure Time, Metalocalypse, Bob's Burgers, Mission Hill and American Dad. Brian has also appeared in several movies, including Judd Apatow's Funny People, Rob Zombie's The Devil's Rejects, Fantastic Four: Rise of the Silver Surfer, Universal's The Five-Year Engagement and Surfs Up. He's written for the popular sketch show Human Giant, is currently writing Deadpool for Marvel Comics and has a popular podcast, Nerd Poker on the Earwolf Network.

Brian has gone on to release novels, specials and comedy albums. In 2006 he released his first graphic novel, The Last Christmas, and just last year Brian released Hollywood Said No, co-written with Bob Odenkirk and David Cross. Brian has also released two comedy albums titled Live in Nerd Rage and Fart and Weiner Jokes, and one hour long special, The Fartist. He also produced a Comedy Metal album with Scott Ian of Anthrax.