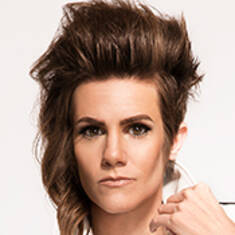 Cameron Esposito
Downtown in Larimer Square
Map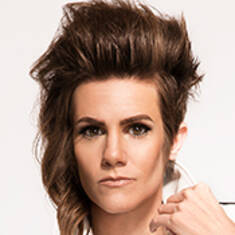 Artist's Website
Video
Cameron Esposito
Cameron Esposito's Top Secret Public Experiment!

Named a Comic to Watch by The New York Times, Variety, The Guardian, LA Weekly, Time Out Los Angeles, Jezebel, Los Angeles Magazine and Cosmopolitan Magazine. Cameron hosts her own standup show, Put Your Hands Together, every Tuesday night at the famed Upright Citizens Brigade Theatre in Los Angeles.

Cameron's sophomore album, Same Sex Symbol debuted at #1 on the iTunes comedy charts and was named a Best of 2014 comedy album by The AV Club, Consequence of Sound, Laugh Button and Paste Magazine. Cameron's debut standup special Marriage Material was released in 2016 and her first book is forthcoming from Hachette/Grand Central Publishing. Cameron is co-creator and co-star of Take My Wife, a television series which has gotten rave reviews from The New York Times, Vanity Fair, Vulture and Indiewire and is available now on iTunes.