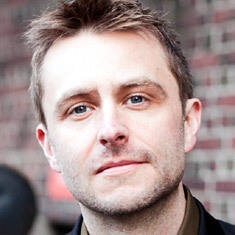 Chris Hardwick
No events have been scheduled for this comedian.

Join our club and we'll notify you when shows are coming up.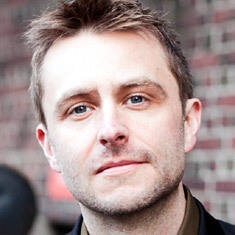 Artist's Website
Video
Chris Hardwick
Chris Hardwick has become a professional stand-up comedian and a self proclaimed nerd.  He hosts The Soup's geeky little brother show Web Soup, and plays with gadgets on Attack of the Show, both on a channel that awkward teenage boys refer to as "G4."  Chris is also a writer for Wired Magazine and a talking cow on Nickelodeon's Back at the Barnyard.

In his spare time, Hardwick is attempting to build an evil nerd empire under the moniker "Nerdist Industries", which includes: a wildly popular blog at nerdist.com, a top ten comedy podcast on iTunes, a following of 1.5 million on Twitter @nerdist, a book titled "The Nerdist Way," and his very own social network called "The Node."

Chris makes regular appearances on Chelsea Lately, The Soup, and The Late Late Show with Craig Ferguson. In 2010 he shot TV pilots for HBO, NBC and Comedy Central, recently wrapped a pilot with Funny or Die for TBS, and is producing an animated pilot, Hard 'n Phirm's Musical Timehole, for IFC. BBC America is airing the Nerdist Special and AMC has picked up 13 episodes of a Walking Dead wrap up show called Talking Dead that Hardwick will host.  Many weekends out of the calendar year, he uses an electric amplification device to make strangers in comedy club settings like him by telling jokes. Additionally, he has played at numerous comedy and music festivals including Just for Laughs, US Comedy Arts, SF Sketchfest, SXSW, Coachella, and Bumbershoot.