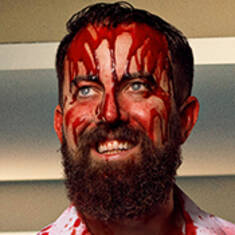 Dan Cummins
No events have been scheduled for this comedian.

Join our club and we'll notify you when shows are coming up.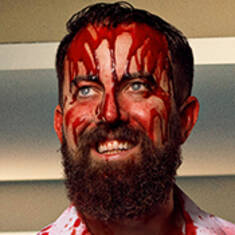 Artist's Website
Video
Dan Cummins
Dan Cummins: The Happy Murder Tour

Dan Cummins has been a guest on multiple late-night TV shows, from Conan to The Tonight Show to This Is Not Happening. He's had a Comedy Central Presents half-hour special, a one-hour Comedy Central special titled Crazy with a Capital F, and his special Don't Wake the Bear is currently streaming on Amazon. Dan's enormous fan base on Pandora is part of what makes him stand out. Over 300,000 fans have created stations solely based on Dan Cummins comedy, pushing his plays to over 306 million.

Dan's never-ending quest for knowledge has led him into the sometimes dark but always interesting and hilarious world of Timesuck. This weekly podcast is a slightly irreverent but consistently entertaining way for the eternal knowledge seeker to get their dose of thoroughly researched information. From Scientology to Jeffrey Dahmer to the KKK, no topic is off limits.

Remaining true to his love for writing and his passion to make people laugh, Dan stepped out on his own after recording five previous albums with Warner Brothers Records, to record two albums, Maybe I'm the Problem and Feel the Heat, in 2018.

Join Dan for a LIVE recording of his podcast Timesuck! on Sunday at 7pm.


Please review our ticket resale policy.