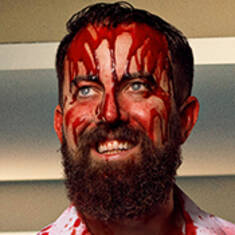 Dan Cummins
Downtown in Larimer Square
Map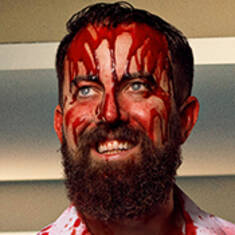 Artist's Website
Video
Dan Cummins
Dan Cummins: The Happy Murder Tour

Dan Cummins' unusual observations and unique autobiographical stand-up have earned him spots on The Tonight Show, Conan, a Comedy Central half-hour and one-hour special, stand-up appearances on The Late Late Show, Comedy Central's This is Not Happening, and on many other late night and cable programs. Cummins was a cast member for the last three seasons of the continually re-airing World's Dumbest on TruTv and has appeared on several other pop-up commentary series, including VH1's I Love the 2000's.

Always remaining focused on stand-up, his true passion, Dan recently released his fifth comedy album, Don't Wake The Bear. He was also the first comic chosen to be spotlighted by Pandora, where he is one of their most-listened to comedians with nearly 200,000 Dan Cummins stations. Dan rotates heavily on Sirius XM and Spotify, hosts the weekly Timesuck podcast, and wrote a graphic novel called Daddy Bear: Three Rabbits Meet the Real World available on Amazon.

Join Dan for a LIVE recording of his podcast Timesuck! on Sunday at 7pm.


Please review our ticket resale policy.