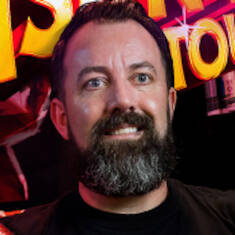 Dan Cummins
Comedy Works Downtown
Map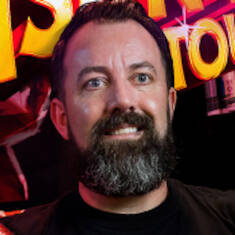 Artist's Website
Video
Dan Cummins
Increasingly popular stand-up comic Dan Cummins will be playing 40+ cities on his 2021-2022 Symphony of Insanity Tour.

He's releasing his third one-hour stand-up special, Dan Cummins; Get Outta Here Devil!, in the Spring of 2020. And he released his eighth comedy album, Live in Denver, in 2020 as well

Dan is one of the most frequently played comics on Pandora with over 700,000 artist stations created and over 450 million plays. His comedy albums also spin heavily on numerous Sirius XM comedy stations.

His podcast, Timesuck, is regularly featured at the top of the Apple podcast comedy charts, and was downloaded over twenty-five million times last year alone. His second podcast, Scared to Death, is quickly becoming popular as well, staying in the top ten of both the Apple and Spotify fiction podcast charts and getting over ten million downloads in 2020. And now his third podcast, Is We Dumb?, is showing up on the comedy charts and getting over 300,000 downloads a month.

Dan's been a guest on multiple late night shows, from CONAN to the TONIGHT SHOW and has made numerous appearances on shows like Comedy Central's THIS IS NOT HAPPENING and his own Comedy Central

Please review our ticket resale policy.