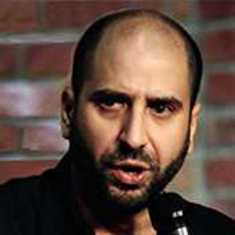 Dave Attell
No events have been scheduled for this comedian.

Join our club and we'll notify you when shows are coming up.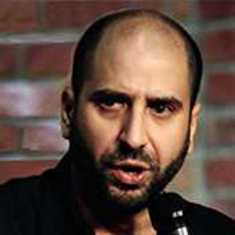 Artist's Website
Video
Dave Attell
Dave Attell is the creator and host of Dave's Old Porn on Showtime, which has featured such talent as Whitney Cummings, Chelsea Handler, Adam Carolla and Daniel Tosh. His stand-up series, Dave Attell's Comedy Underground and his one hour special, Road Work were featured on Comedy Central and Road Work is streaming on Netflix now!

He was named one of the "25 Funniest People in America" by Entertainment Weekly Magazine. His caustic wit, rapid-fire delivery and his choice of material that can best be described as "very adult" has earned him the reputation as a "comic's comic." But if you ask Attell, he'd say, "I'm just trying to get some laughs and sell some drinks."

Attell used this love of booze and laughter to create and host the hit series, Insomniac with Dave Attell for Comedy Central. A travelogue show in which Attell goes from city to city looking for late-night fun, The New York Times called the show, "a doubly rare beast, a comedy without rancor and a travel show about the virtues of the American underdog."

Dave Attell has made numerous appearances on The Late Show with David Letterman, The Tonight Show with Jay Leno, Late Night with Conan O'Brien, The Howard Stern Show, Last Call with Carson Daly and The Daily Show with Jon Stewart. He also appeared in Chris Rock's cult film Pootie Tang. Other television credits include FOX's Arrested Development, NBC's Ed, HBO, Comedy Central's Tough Crowd with Colin Quinn and his own half-hour stand-up special Comedy Central Presents Dave Attell.


Please review our ticket resale policy.