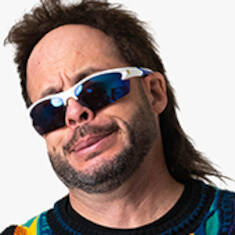 Ed Bassmaster
No events have been scheduled for this comedian.

Join our club and we'll notify you when shows are coming up.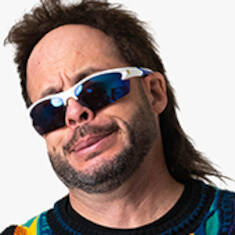 Artist's Website
Video
Ed Bassmaster
VIP Tickets Available.*
Ed Bassmaster is the stage name of American YouTuber Edwin Rodriguez. His YouTube channel runs comedy videos where, as various characters, he pranks people or puts people into awkward situations.
Bassmaster was also the star of the CMT reality-prank series, The Ed Bassmaster Show. In Bassmaster's videos, he is typically acting as one of his many characters: Chip Diamond, Always Teste, Skippy, Randy, Emillio, I-Work guy, Girard Douche, a CIA agent, Swollen Man, Hacker, Tequila, Mumbles, Bluetooth Man, Ugly Face, Bushman, and Zombie Face.
Bassmaster began posting videos in 2006, and gained wide attention in 2015 with his and fellow YouTuber Jesse Wellens' faux surveillance video purporting to show the destruction of the Canadian hitchhiking robot hitchBOT whose real-life destruction was not filmed. Some news organizations were fooled by the video. During the YouTube Comedy Week live event in 2013, Skippy, one of Bassmaster's characters, went on stage unannounced and was kicked out of the event. Ed has more recently started his own podcast on his YouTube channel, which started on 31 October 2019.
*VIP Ticket includes reserved seating PLUS a Meet & Greet with Ed!
Please review our ticket resale policy.