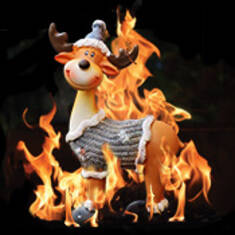 Holiday Roast
Tuesday, Dec 19 2023 7:30PM
Wednesday, Dec 20 2023 7:30PM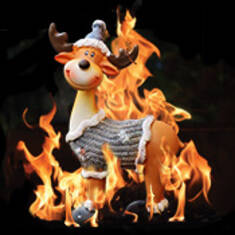 Artist's Website
Video
Holiday Roast
***WARNING: This show is for mature audiences and people who appreciate the comedic-ridiculousness of comics dressing up as fictitious characters to roast each other.***
Wreck the Halls with Boughs of Naughty!
Ever thought about what Rudolph really thinks of Santa? Or want to see Frosty the Snowman kick the Nutcracker where it counts?
If you need a break from the wholesomeness of the holiday season come experience the Holiday Roast at the world famous Comedy Works. This is no ordinary comedy roast! Denver's top headlining comics will become your favorite holiday characters. You have never seen Mrs. Claus this angry, or the Gingerbread Man this belligerent. These heartwarming characters come alive on stage only to verbally and viciously destroy each other with vile vitriol! Your childhood will be ruined as they get explicit and offensive, cleaning your holiday palette from the ho ho ho hum holidays.
Have a holly jolly Roast-mas with your Comedy Works family and laugh your chestnuts off! Hosted by the one and only Santa Claus!
PLEASE BE AWARE: This show contains VERY DIRTY HUMOR. NOT FOR THE EASILY OFFENDED!!!
ATTENTION: 100% of ticket redemptions require the ORIGINAL purchaser to be present, as verified by government-issued ID. If buying tickets as a GIFT, check "This is a gift" AT TIME OF PURCHASE (will call names cannot be changed after the fact). Must be 21+. Two-item minimum. Be ON TIME! If you arrive more than 30 minutes after the show's scheduled start, your tickets are subject to be canceled WITHOUT refund. Resale of tickets is not permitted and will not be tolerated (review our ticket resale policy). No refunds or exchanges. All sales are final.