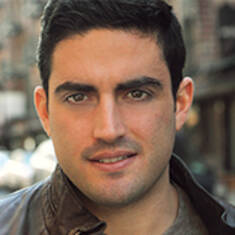 Jared Freid
No events have been scheduled for this comedian.

Join our club and we'll notify you when shows are coming up.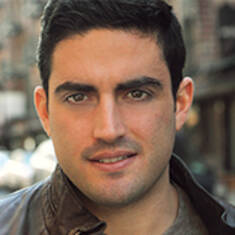 Artist's Website
Video
Jared Freid
Jared Freid is a stand-up comedian based out of New York City, with a strong focus on dating and relationships. His comedy is current and reflects the ordinary daily thoughts of everyone you know, especially if you know a lot of millennials that are obsessing over dating apps, trying to be real adults, and worrying about their bodies.
Jared hosts three highly-rated weekly podcasts. He co-hosts U Up? with Jordana Abraham of Betches, where they discuss their takes on modern dating with issues ranging from apps to hookups to relationships. Jared's JTrain Podcast boasts over 450,000 listeners per month and regularly lands in the iTunes top 100. It's been called "A Dear Abby for Dudes," which is why both men and women tune in religiously. Additionally, every Monday night after The Bachelor, Jared goes live on YouTube in his Rose Rehash.
In 2019, Jared released his first full-length comedy album Always a Momma Bear through Virtual Comedy Network. The album debuted at #1 on the iTunes Comedy Charts, #3 on the Billboard Comedy Charts, and was ranked the 9th best comedy album of the year by SiriusXM Comedy. In 2021, Jared's special Socially Distanced… Of Course premiered on YouTube to critical acclaim and rave reviews.
Jared has a remarkable insight into how millennial relationships (or even situationships) begin and end. Many of Jared's fans say that his advice has helped them in their personal lives. Jared's fans also seek out his voice in the online publishing world. He's written for TotalFratMove, BroBible, Betches, and HeTexted. His columns delve into everything from sports to The Bachelor to the pitfalls of dating in the information age.
Please review our ticket resale policy.