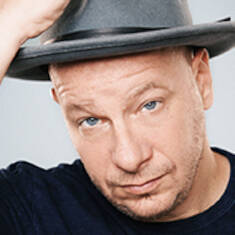 Jeff Ross
Comedy Works Downtown
Map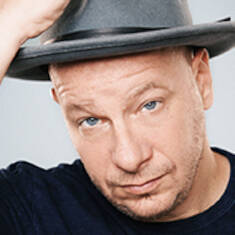 Artist's Website
Video
Jeff Ross
REQUIRED for these shows:
PROOF OF VACCINATION or a negative COVID test taken within 72 hour of the show.
FACE MASKS ARE REQUIRED upon entering & when moving through the building.
* Our vaccination policy is subject to change. Please review our Safety Protocol.
Jeff Ross a.k.a. the Roastmaster General is an actor, writer, director, producer, and comedian originally from Newark, New Jersey. Best known for his show stopping performances at celebrity roasts honoring some of America's favorite stars such as Charlie Sheen, Flavor Flav, Emmitt Smith, Donald Trump, has crowned him, "The Meanest Man in Comedy."
Jeff created and starred on The Burn with Jeff Ross on Comedy Central and continues to produce and star in their wildly popular celebrity roast franchise. He will next be seen on the big screen in Jeremy Garrelick's, The Wedding Ringer with Kevin Hart and Josh Gad, as well as, Flock of Dudes with Chris D'Elia. He also starred on ABC's multi camera comedy pilot Keep It Together, produced by Kevin Hart.
Jeff's writing credits include the screenplay The Comedian (co-written with Art Linson) and the book, I Only Roast The Ones I Love, published by Simon & Schuster. Jeff continues to tour the world performing live as The Roastmaster General.
Please review our
ticket resale policy
.