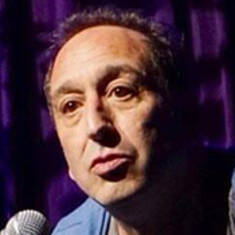 Jeremy Hotz
Downtown in Larimer Square
Map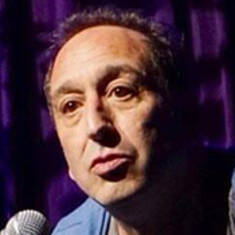 Artist's Website
Video
Jeremy Hotz
One of the most unique stand-up comics working today, Jeremy Hotz continues to grab audiences with his completely original and confused, yet very astute, observational comedy.

This internationally acclaimed Canadian has been nominated for four Gemini Awards, winning two of them. Jeremy made his debut appearance on The Late Show with David Letterman, followed by five appearances on The Tonight Show with Jay Leno. He has appeared on Comedy Central with his own half hour special, and was on MTV's Half Hour Comedy Hour. Jeremy was also a staff writer and performer on the critically acclaimed The Jon Stewart Show. Most recently, Jeremy filmed a one hour TV special, What A Miserable Show This Is..., and released his DVD titled What A Miserable DVD This Is....

Beyond his stand-up comic merits, Jeremy is also a talented actor who will be appearing in the fourth season of HBO Canada's Call Me Fitz. He has appeared in the feature films My Favorite Martian and Speed 2. He also starred in the four-part mini-series Married Life on Comedy Central and was nominated for a Gemini Award for the CBC's OH CANA-DUH.


Please review our ticket resale policy.