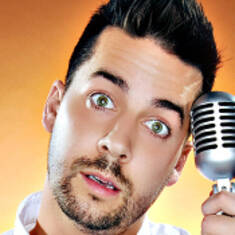 John Crist
No events have been scheduled for this comedian.

Join our club and we'll notify you when shows are coming up.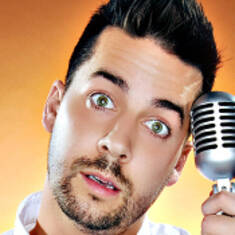 Artist's Website
Video
John Crist
With over 100 million video views, comedian and viral sensation John Crist is the next big thing in stand-up comedy!

Whether you know him from viral videos like Millennial International, Road Rage in the Church Parking Lot, or BuzzFeed's Signs You Grew Up Christian, they have solidified Crist's comedic prowress. His popularity grew to television appearances on Live at Gotham and Laughs.

Seven years in, Crist has shared the stage with some of the best in the business, including Dave Chappelle, Jeff Foxworthy, Seth Meyers, Trevor Noah, and Louie Anderson. Anderson, named one of Comedy Central's "Top 100 Comedians of All Time", says of Crist, "It's only a matter of time until John Crist is a household name."

Crist was a finalist in Comedy Central's Up Next Comedy Competition, a finalist in the Comedy Works New Faces Contest, and named to the Burbank Comedy Festival's Best of the Fest. He has also been featured in Men's Humor, Relevant Magazine, The Adam Carolla Show, Cracked, The Catalyst Conference, The Nerdist Network, TBN, and The Daily Wire. He was even once a voice actor on the popular children's radio show Adventures in Odyssey.


Please review our ticket resale policy.