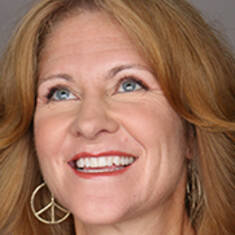 Karen Rontowski
No events have been scheduled for this comedian.

Join our club and we'll notify you when shows are coming up.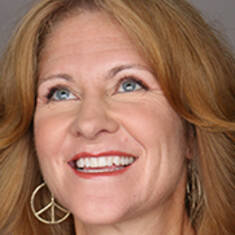 Artist's Website
Video
Karen Rontowski
Karen Rontowski's fast-paced, quirky and charmingly optimistic comedy has been featured in clubs, TV, radio, and at corporate events all around the world. Her stand-up showcases endearing, self-effacing and intelligent characters that catch you by surprise every time. Karen uniquely blends comedy with her experience as a Paranormal Investigator, Tarot and reiki master.

Karen's comedy is now featured in the new line of greeting cards called "Frank and Funny" sold at Target stores everywhere and is the comedy writer for Haunted Magazine. She is a regular on The Bob and Tom Show and is a featured performer on their CD.

Karen has appeared on the Late Show with David Letterman, Sirius Satellite Radio, Comics Unleashed, Comedy.com, Live at Gotham and Comedy Central. She has opened for show biz legends including Bob Hope, Ray Charles, David Brenner and the Monkees.

She is fascinated with the "afterlife" is convinced she will someday have a near death experience because, "I never finish anything."

She explains, "Sometimes a ghost will just do the same thing over and over in life. That's why I want to move into a house that is haunted by a maid."