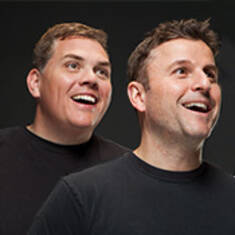 Kevin Heffernan & Steve Lemme
No events have been scheduled for this comedian.

Join our club and we'll notify you when shows are coming up.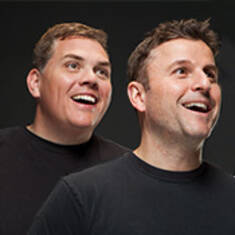 Artist's Website
Video
Kevin Heffernan & Steve Lemme
Kevin Heffernan & Steve Lemme from Super Troopers 2

KEVIN HEFFERNAN ("Farva" in Super Troopers and "Landfill" in Beerfest) & STEVE LEMME ("Mac" in Super Troopers and "Fink" in Beerfest) are 2 members of the Broken Lizard Comedy Group and creators of films such as Super Troopers, Beerfest, Club Dread & The Slammin' Salmon. In their two man live show, Heffernan & Lemme perform stand up, tell funny stories about the making of their movies and sometimes even drink a beer with the audience --Beerfest style! The show has it all from 2 of your favorite Broken Lizard members. In the end, you're guaranteed to see everything that's funny about a fat man sharing a stage with a little bitty fella.

Be sure to catch them in Super Troopers 2 on April 20th, 2018! Watch the Official Red Band Trailer


Please review our ticket resale policy.