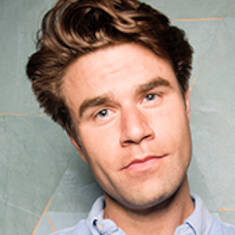 Matthew Broussard
No events have been scheduled for this comedian.

Join our club and we'll notify you when shows are coming up.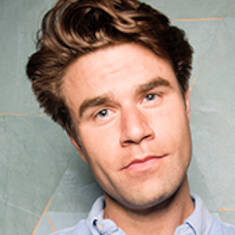 Artist's Website
Video
Matthew Broussard
For the live show audience members, please help us keep our staff and customers safe by following these new guidelines:
If you are feeling under the weather, please stay home.
Face masks are required upon entering & at ALL times when moving through the building.
Practice social distancing and stand 6 feet apart from other guests.
Maintain regular hand washing & hand sanitizing.
If you are joining another party, please add their name in the NOTES section so we may seat you together.
Matthew Broussard is a disgraced financial analyst forced into stand-up comedy. The byproduct of a Cajun chemist and Jewish microbiologist, he holds a degree in computational mathematics he always manages to bring up (just did it!) and is fully aware of how douchey he looks.
His comedy is heady, self-effacing, and weirdly… educational? He's performed on the Tonight Show, Conan, Jeff Ross Presents Roast Battle, the Comedy Central Half Hour, and some stuff with MTV2 he doesn't like to talk about. You can catch him in The Marvelous Mrs. Maisel, The League, The Mindy Project, and alongside Billy Crystal and Tiffany Haddish in the film Here Today. He is the creator of the webcomic and puzzle app, Monday Punday.



Please review our ticket resale policy