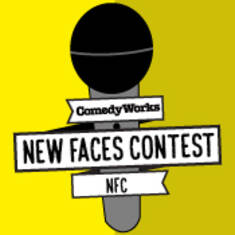 New Faces Contest Rd. 1
Downtown in Larimer Square
Map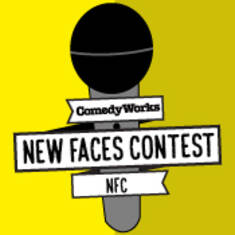 Artist's Website
Video
New Faces Contest Rd. 1
23rd Annual!

The New Faces Contest is our annual search for the best undiscovered talent in Colorado.

Watch as we start with 100+ comedians and work our way to one grand prize winner in October. The stars of tomorrow get their starts here, competing for cash & prizes in our sizzling summer showcase.

Catch a star on the rise, this summer at Comedy Works.

May 22 Line-up: Alex Mitchell, Byron Graham, Jesse Carter, Joe Eddings, Jon Spurgfin, Kallen Reece, Lizzy Wolfson, Phil Corridor, Sam Gates, Sam Sisson, Zach Reinert, Zeke Herrera, and Charlie Cohen

May 29 Line-up: Andrea Vahl, Anthony Crawford, Cody Ullrich, Hannah Jones, James Draper, Jeff Koehn, Josh Finley, Kevin Moan, Leif Cedar, Matt Gabriel, Preston Tompkins, Rebecca Robinson, and Titus Milan

June 12 Line-up: Brandy Bryant, Colin Golitko, Derrick Stroup, Dickey Bill Wagner, Jenny Allison, Kira MagCalen, Miljen Aljinovic, Miriam Moreno, Mitch Jones, Noe Noel, Patrick Scott, Trent Gillespie, and Mark Masters

June 19 Line-up: Alan Bromwell, Brad Galli, Brittany Boyd, Derek Walton, Joe Gray, Maurae, Nate Brown, Nate Earl, T.J. Webb, Timmi Lasley, Ursula Mains, Yazen Amra, and Patrick Lowrie

June 26 Line-up: Aaron Wentz, Alex Linton, Andie Main, Andrews Becerril, Blake Crews, Greg Ellis, James Mongold, Jeff Albright, Jill Tasei, JoAnn McIver, Marcus Baker, Shanae Ross, and Sarpong MmOrosa

July 10 Line-up: Anthony Bartolo, Ben Bryant, Brenna Bigelow, Daniel Reskin, David "Apples" Appleton, Edward Wolden, Jacob Rupp, Janae Burris, Joel Vernon, Lauren Default, Wes Williams, and Chris Munoz


Please review our ticket resale policy.