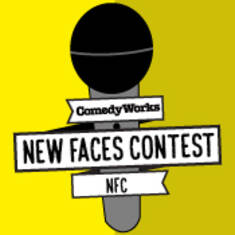 New Faces Contest Rd. 1
Downtown in Larimer Square
Map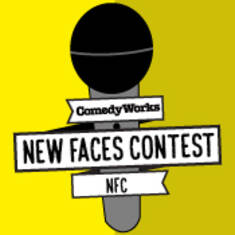 Artist's Website
Video
New Faces Contest Rd. 1
23rd Annual!

The New Faces Contest is our annual search for the best undiscovered talent in Colorado.

Watch as we start with 100+ comedians and work our way to one grand prize winner in October. The stars of tomorrow get their starts here, competing for cash & prizes in our sizzling summer showcase.

Catch a star on the rise, this summer at Comedy Works.

July 24 Line -up: Austin Black, Edward Bell, Elise Kerns, Georgia Comstock, JD Lopez, Josh Grambo, Kacy Dahl, Kailen Douglas, Korey David, Matt Cobos, Michael Davidson, Ricky Ramos, and Can Sun

July 31 Line-up: Aaron Snyder, Allison Rose, Geoff Tice, Jared Chandler, Luke Gaston, Maurice Salvidar, Michael Issacs, Robert Abbott, Sammy Anzer, Sarah Benson, Shane McCormick, Sydney Carrington, and Adam Vocke

August 7 Line-up: Brian Evans, Cory Helie, David Pfuefer, Evan Johnson, Greg Di Muro, Gloria Gray, Katie Bowman, Kyle Burtman, Kyle Pogue, Michael Jefferies, Shanel Hughes, and Mac Conley

August 14 Line-up: Austen Brinker, Ben Duncan, Billie Jo Gillispie, Derek Knight, Eeland Stribling, Jonathan Honegger, Meghan DePonceau, Paul Ramirez, Paul Rivaz, Sherri Harper, Tracy Kellett, Zach Welch, and Kate Strobel

August 28 Line-up: Anthony Armstrong, Brigid Dunn, Elliot Broder, Emily Crock, Gerret Waller, Jake Cambron, James Pate, Joshua Masek, Priscilla Spangler, Ryan Nowell, Sara Hake, Wayne McCracken, and Taylor O'Neal


Please review our ticket resale policy.