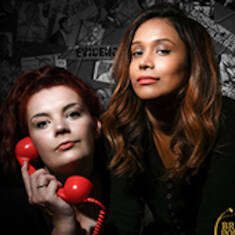 RedHanded Tour
No events have been scheduled for this comedian.

Join our club and we'll notify you when shows are coming up.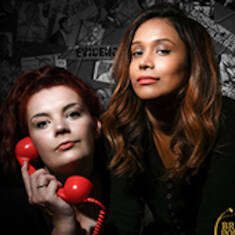 Artist's Website
RedHanded Tour
Comedy Works Entertainment presents RedHanded: Emptyhanded Tour
Hit true-crime podcast RedHanded has been serving up weekly doses of the strangest cases from around the world for 6 years. With millions of downloads, 2 years (and counting) winning Gold at the British Podcast Awards, a Sunday Times Best Selling book and sell-out tours all over the UK - hosts Suruthi Bala and Hannah Maguire certainly have come a long way since it all began in a cupboard with a £10 microphone.
Now the girls are taking RedHanded live across the pond - it's time for the 2023 USA Emptyhanded Tour! Prepare for a jaw-dropping story packed with bizarre twists, hysterical audience participation and of course turbo-wine galore.