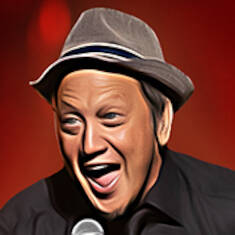 Rob Schneider
Friday, Mar 15 2024 7:15PM

Friday, Mar 15 2024 9:45PM

Saturday, Mar 16 2024 7:00PM

Saturday, Mar 16 2024 9:30PM

Sunday, Mar 17 2024 7:00PM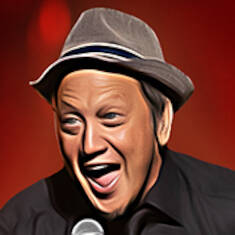 Artist's Website
Video
Rob Schneider
A household name and a bona-fide comedy star, Rob Schneider is well known for his trademark blend of character and comedic acting, and has become one of the most popular touring acts in comedy. Schneider created and stars in the Netflix docu-series Real Rob, which focuses on the day-to-day hijinks of Rob's life. The series marks the first time any actor has ever written, produced, starred in, directed and financed an entire season of a television show.
Schneider first came to prominence on NBC's Saturday Night Live, along with his SNL friends Adam Sandler, Tim Meadows, and David Spade. He starred in some of the top comedy features of the past 20 years including Grown Ups, You Don't Mess With The Zohan, Big Daddy, and The Waterboy. Rob also starred in the movie Deuce Bigalow: Male Gigolo, which was the second highest grossing DVD in the US in 2000, along with The Hot Chick and The Animal. Rob is also a three time Emmy winner as part of SNL's writing staff.
VIP Seating is in rows seven and eight , behind Lucy preferred seating located in rows one through six!
Looking to dine before the show? Dine at Lucy Restaurant. Make your reservations now at LucyRestaurant.com.
ATTENTION: 100% of ticket redemptions require the ORIGINAL purchaser to be present, as verified by government-issued ID. If buying tickets as a GIFT, check "This is a gift" AT TIME OF PURCHASE (will call names cannot be changed after the fact). Must be 21+. Two-item minimum. Be ON TIME! If you arrive more than 30 minutes after the show's scheduled start, your tickets are subject to be canceled WITHOUT refund. Resale of tickets is not permitted and will not be tolerated (review our ticket resale policy). No refunds or exchanges. All sales are final.