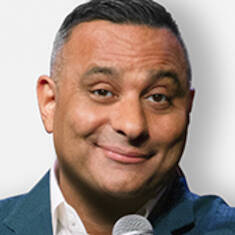 Russell Peters
No events have been scheduled for this comedian.

Join our club and we'll notify you when shows are coming up.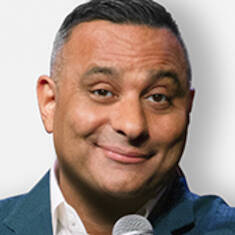 Artist's Website
Video
Russell Peters
In comedian Russell Peters' case, "success" may be a drastic understatement. From a solidly working-class family, Russell Peters learned the value of levity from his father and his own observations on the family's struggles with racism and multicultural differences. Peters started doing stand-up at the age of nineteen and spent the next fifteen years honing his craft.
Peters gained critical and global recognition for his CTV Comedy Now! special, which wound up on YouTube. That upload launched a new level of fame and unforeseen success. It also led to larger and larger shows in arenas across the United States, the UK, Australia, South Africa, the Middle East, Asia, and his native Canada.
Since that time Peters has released five stand-up specials on Showtime, Comedy Central and Netflix; Outsourced (2006); Red, White and Brown (2008); The Green Card Tour Live from the O2 Arena (2010); Notorious (2013); Almost Famous (2016) and a documentary series Russell Peters Vs The World (2013). Peters has appeared on the CBS hit show Life in Pieces and has starred in several features including The Clapper, Ripped, The Jungle Book, Source Code, Breakaway, and Girl In Progress. Peters lent his voice to Family Guy, Bojack Horseman, Bob's Burgers, and Ribbit. He has also appeared on Late Night with Jimmy Fallon, Jimmy Kimmel Live, Lopez Tonight, The Queen Latifah Show, and Def Comedy Jam.
"In the future, there won't be any more black or white, or brown and white; everyone will just be beige." – Russell Peters
Looking to dine before the show? Dine at Lucy Restaurant. Make your reservations now at LucyRestaurant.com.
Please review our ticket resale policy.