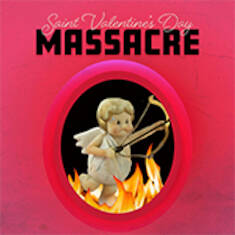 St. Valentine's Day Massacre
Tuesday, Feb 14 2023 8:00PM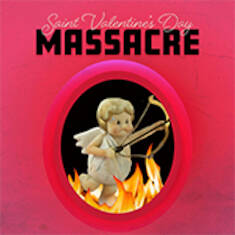 Artist's Website
St. Valentine's Day Massacre
In a relationship, not in a relationship. Madly in love, not in love. Celebrating Galentines. Loving couple, bitter couple, not a couple. No matter your relationship status we have the show for you this Valentine's Day!
There's no better way to celebrate Valentine's Day with hysterical comics that will put the laughter in massacre for our special event, St. Valentine's Day Massacre!
As any successful couples will tell you, laughing together is crucial to a healthy and long-lasting relationship. Whether it's your first date or your 100th let Comedy Works be your wingman and help with a killer comedy show plus roses and/or chocolates for your sweetie. Remember, laughter is the best aphrodisiac (wink).
Not feeling the love? Don't sit home and sulk! Come to the show solo or with friends and celebrate the freedom and joy of being single while snickering at those who are tethered to the old ball and chain. Who knows, you may even meet someone.
Make your night complete with our Valentine Packages:
- The Casanova includes: 2 tickets, a dozen roses and a
heart-shaped box of chocolates - My Funny Valentine includes: 2 tickets and a dozen roses
- Sweet on You includes: 2 tickets and a heart-shaped box of chocolates
- Swinging Single is an individual ticket to the show
Please review our ticket resale policy