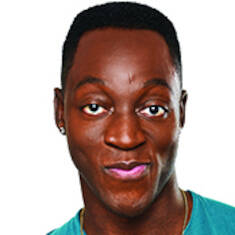 Stephen Agyei
No events have been scheduled for this comedian.

Join our club and we'll notify you when shows are coming up.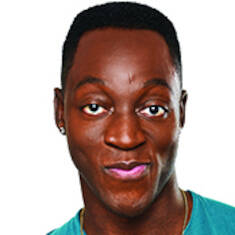 Artist's Website
Video
Stephen Agyei
Stephen Agyei is a stand-up comedian, actor, and writer who hails from Denver, CO. Noted for having the whitest teeth in Denver, he became one of the city's most sought-after comedians. Shining brightly with his mischievous smile, a regular at Comedy Works he was the winner of the 2012 Comedy Works' Clean Comedy Contest, and 3-time finalist in the venue's New Faces contest; With a style described as "calculated fearlessness."

The LA-based comedian has been featured on Just For Laughs Digital, Viceland's Flophouse, and NPR's All Things Considered with Roy Wood Jr. His voice will also be heard on season 6 of Bojack Horseman, on Netflix.

Agyei has performed at many festivals including Bridgetown Comedy Festival, High Plains Comedy Festival, Limestone, Great American, Laughing Devil, Westside Comedy Festival, and many more. Stephen has also toured internationally in South Korea, and was hand picked by Duncan Trussell to open for his most recent I am God tour.

He made a promise to never run for president... Come see why!


Please review our ticket resale policy.