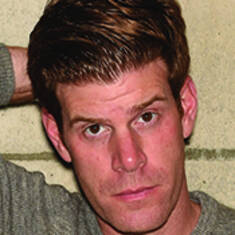 Steve Rannazzisi
Downtown in Larimer Square
Map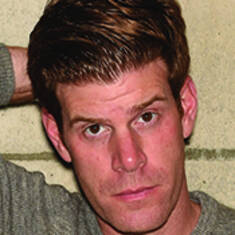 Artist's Website
Video
Steve Rannazzisi
For over 13 years, from the stage to the silver screen, Steve Rannazzisi has made audiences laugh. Currently, Rannazzisi stars and writes alongside Katie Aselton, Mark Duplass, Nick Kroll, Jonathan Lajoie, and Paul Scheer on the critically acclaimed FX Network comedy series, The League. Steve plays "Kevin McArthur", the fantasy football league commissioner on the show, which will premiere its 7th and final season on Wednesday, September 9th on FXX, FX's sister station.

Rannazzisi recently filmed his second, one-hour comedy special, Breaking Dad, at the historic Wilbur Theatre in Boston. The special premieres September 19th on Comedy Central and follows Rannazzisi's 2013 critically acclaimed Comedy Central special "Steve Rannazzisi: Manchild." Earlier this year, Rannazzisi wrapped up his national Strawberry Blonde Ambition comedy tour.

Rannazzisi emerged on the scene in Los Angeles after leaving a desk job in New York where he grew up. Pursuing his dream, he moved to Los Angeles and began performing at the world-famous Comedy Store on Sunset Blvd. where he honed his skills among comedy veterans such as Eddie Griffin, Joe Rogan, and Andrew Dice Clay. He quickly caught the attention of Ashton Kutcher and got his first taste of television as a cast member on MTV's Punk'd in 2003. A diehard NY Giants, Yankees, Knicks & Rangers fan, Rannazzisi currently resides in New York and Los Angeles with his family.


Please review our ticket resale policy.