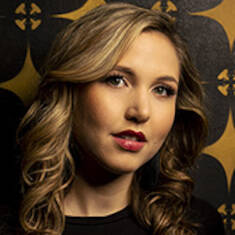 Taylor Tomlinson
South at The Landmark
Map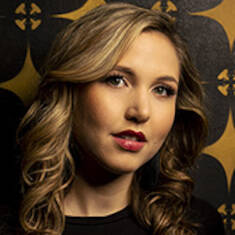 Artist's Website
Video
Taylor Tomlinson
Taylor Tomlinson is too funny to be 25. Her perspective possesses a degree of wisdom that's typically earned with age.

Focusing exclusively on Taylor's old-soul clarity is tempting, but what makes Taylor stand out isn't just that she seems too young to understand youth so well. It's that she combines that vision with on-the-nose immediacy that can only come with still living in the moments being lampooned.

When Taylor's new hour-long Netflix special, Quarter Life Crisis, debuts on Feb. 25, 2020, she'll add another red-letter win to her already impressive comedic resume. Performances on The Tonight Show Starring Jimmy Fallon, CONAN, Comedy Central's Adam Devine's House Party, and Netflix's The Comedy Lineup, as well as a top-ten finish in season 9 of NBC's Last Comic Standing, have all endeared Taylor to a national audience. Variety Magazine named her one of the Top 10 Comics to Watch at the Just for Laughs Festival, and she's a regular on What Just Happened??! with Fred Savage. Taylor has spent much of the last year filling clubs across the country on her own headlining tour.

Along with Delanie Fischer and Kelsey Cook, Taylor also co-hosts Self-Helpless, an iTunes Top 100 podcast that combines hilarious send-ups of self-help books, trends, and more with genuine explorations and buy-in from the hosts.

Dating, friendships, our evolving relationship with technology and reality––Taylor skewers modern twenty-something life with self-deprecating precision. Raised in a conservative home, Taylor also prods Christianity and privilege with that same blend of distanced awareness and personal familiarity that defines her jokes about her age.

Taylor's Netflix special is the culmination of years of writing and performing, and it shows. The set is a masterful display of deft timing, crowd connection, physicality, and smarts. The material changed over the months that passed from pitch to performance, reflecting shifts in Taylor's own life.


Please review our ticket resale policy.