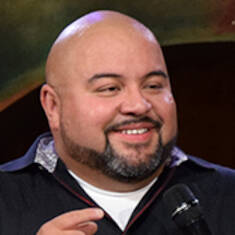 Vinnie Montez
Saturday, Dec 23 2023 7:15PM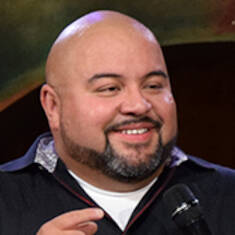 Artist's Website
Video
Vinnie Montez
As a 20 plus year veteran of law enforcement, his experiences as a cop and his Mexican heritage are the foundation for his comedy: you just can't make some of this stuff up. Vinnie got into comedy in 2007 as a means of addressing the stress and trauma of dealing with horrible situations. His first comedy special debut was on Dry Bar Comedy, released in 2019, Vinnie Montez: Armed & Hilarious. With a focus on telling funny stories about being a police officer and promoting better mental health for the men and women in blue, he is a favorite at events around the nation.
Looking to dine before the show? Dine at Lucy Restaurant. Make your reservations now at LucyRestaurant.com.
ATTENTION: 100% of ticket redemptions require the ORIGINAL purchaser to be present, as verified by government-issued ID. If buying tickets as a GIFT, check "This is a gift" AT TIME OF PURCHASE (will call names cannot be changed after the fact). Must be 21+. Two-item minimum. Be ON TIME! If you arrive more than 30 minutes after the show's scheduled start, your tickets are subject to be canceled WITHOUT refund. Resale of tickets is not permitted and will not be tolerated (review our ticket resale policy). No refunds or exchanges. All sales are final.