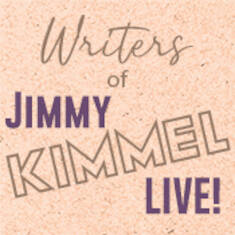 Writers of Jimmy Kimmel Live!
Thursday, Jun 22 2023 7:30PM

Friday, Jun 23 2023 7:15PM

Friday, Jun 23 2023 9:45PM

Saturday, Jun 24 2023 7:15PM

Saturday, Jun 24 2023 9:45PM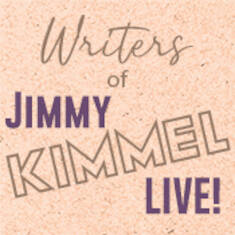 Artist's Website
Writers of Jimmy Kimmel Live!
The current Hollywood writer's strike maybe a bummer for our favorite shows and movies but is a BONUS for us. Many comedy writers are also stand-up comics and the writing team of Jimmy Kimmel Live! is no exception.
These multi-faceted artists are taking a break from the picket line to bring their talents to our stage:
Jesse Joyce – Emmy Nominated writer of the Comedy Central Roasts & The Oscars, who in addition to Kimmel has appeared on @midnight, Comedy Underground with Dave Attell, The Tonight Show, and Last Comic Standing.
Devin Field – A writer, improviser, and Stand-up who in addition to having written for Comedy Central's Workaholics and TruTV's Billy on the Street, has a Comedy Central Half Hour stand up special.
Troy Walker – Denver Native and Comedy Works regular who has appeared on The Late Late Show, VICE's Flophouse, and Comedy Central's Corporate, in addition to representing Denver Comedy at numerous local and national comedy festivals, including as a New Face at the prestigious Montreal Just For Laughs Comedy Festival.
Looking to dine before the show? Dine at Lucy Restaurant. Make your reservations now at LucyRestaurant.com.
Please review our ticket resale policy.