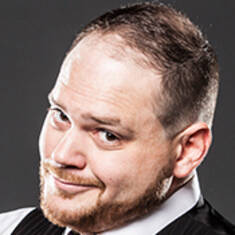 Infauxmation !
South at The Landmark
Map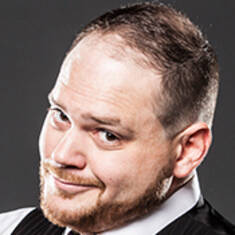 Artist's Website
Video
Infauxmation !
Edward R. Murrow, Walter Cronkite, Tom Brokaw, and Brent Gill. Three legendary journalists who changed the world with their tenacious reporting… And then there's Brent Gill, a comedian who dredges the depths of the internet to bring you the filth and ridiculousness that real journalists would never touch.

"A paragon of the Denver comedy scene" – Westword, Brent Gill brings you Infauxmation!, Brent's version of "Meet the Press." Real stories are wrenched from the shadows of the web and discussed by a panel of local and national headlining comics. You never know who will make a surprise visit as some of those being discussed actually show up and defend their proclivities that were deemed news worthy.

Click on the media link on this page and find out why Brent's show is a hit in Denver, Toronto, New York, and Los Angeles and join us for Infauxmation!

You might even learn something, but you probably won't.