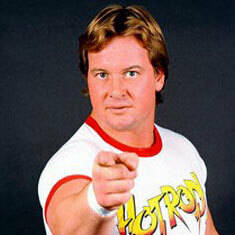 "Rowdy" Roddy Piper
No events have been scheduled for this comedian.

Join our club and we'll notify you when shows are coming up.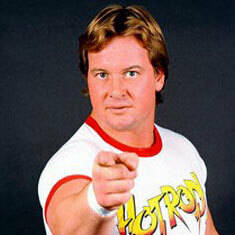 Artist's Website
"Rowdy" Roddy Piper
An evening of comedic storytelling.

Often referred to as, "The Wild Scotsman," Rowdy Roddy Piper's colorful, charismatic personality and outlandish behaviors have propelled him to be one of wrestling's biggest stars. Infamous for creating absolute chaos with guest wrestlers from the pulpit of his celebrated talk show, "Piper's Pit," sheer mayhem often carried over into the ring. Roddy Piper, the captivating, fearless and always unpredictable wrestling star, earned a worldwide following, not to mention 34 championships and a 2005 induction into the WWE Hall of Fame.

With a career spanning decades, Piper has remained an influential figure in wrestling and entertainment. Known for his signature kilt and bagpipe entrance music, a Scottish rage and rock star persona earned him the addition of "Rowdy" to his nickname. Often the villain, he provoked other wrestlers until tempers flared and new showdowns ensued.

The star affectionately dubbed, "Hot Rod," is now sharing his gift for storytelling with his fans. His tour, "In the Pit with Piper," takes fans on an emotional ride beginning with his hardship as an orphaned youth at age 13 to his accidental first wrestling match at age 15. A fearless teen, Piper took to the road where shady promoters and rough crowds in small wrestling halls awaited him. At the time, no one could predict a megastar would emerge as the sport of wrestling gained worldwide prominence. Roddy's first match at "Wrestlemania" forever altered the course of his life.

Opening up to fans, Roddy shares intimate details of his life in and out of the ring, as well as his struggles with finding balance as a father and husband to the family he loves so deeply. Toward the end of the evening, Roddy opens the floor to questions from his fans. "In the Pit with Piper" is a fascinating, one-of-a-kind evening with one of the world's most dynamic sports and entertainment figures.