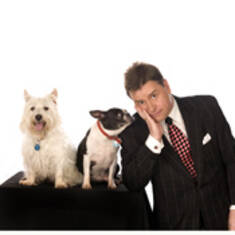 Todd Oliver The Dogs Gone Wild Tour
No events have been scheduled for this comedian.

Join our club and we'll notify you when shows are coming up.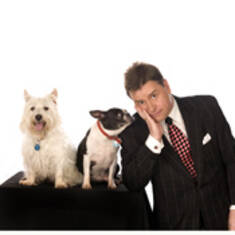 Artist's Website
Video
Todd Oliver The Dogs Gone Wild Tour
As seen on America's Got Talent, Todd Oliver and his talking dogs!

Have you ever met a talking dog, a real talking dog? Get ready because when comedian and ventriloquist Todd Oliver takes the stage you'll meet 2 of them – Irving and Lucy. These little dogs are making crowds across the country howl for more. When they get behind the microphone they turn everyday K-9 experiences into knockout comedy.

Todd's humor is situational and contemporary, resulting in a clean universal comedy that makes you feel good and leaves you wondering, "How do those funny dogs talk?"

Todd's recent television appearances include Late Show with David Letterman, The Late Late Show with Craig Ferguson, The Tonight Show with Jay Leno, and the Today Show.