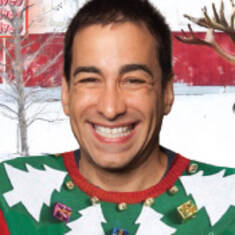 Mitch Fatel's Naughty Holiday Showcase
South at The Landmark
Map
Downtown in Larimer Square
Map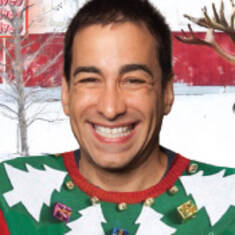 Artist's Website
Mitch Fatel's Naughty Holiday Showcase
Warning: Mitch Fatel's Holiday Showcase may be Naughty or Nice, (though we are betting on Naughty)!

Mitch Fatel hosts this Holiday Showcase featuring Comedy Works best national headliners. These Little Elves might be Naughty or they might be Nice but either way they will fill you with plenty of Holiday cheer and take the stress out of the Holiday season.

Your host Mitch Fatel's cherubic demeanor juxtaposes his devilish experiences and makes him the perfect MC for this Naughty and Nice Showcase. His innocent appearance falls away as he unapologetically and mischievously lives his life to the fullest. Santa my well give Mitch a lump of coal for this Hedonistic Holiday Show but we get the impression Mitch does not care. Still, maybe do not bring Grandma Claus to this show. Unless she is into that kind of thing.

Mitch is one of the number one requested comedians on Satellite Radio. Mitch has appeared numerous times on both the Late Show with David Letterman and The Tonight Show with Jay Leno. In 2006 he took home honors winning Best Comedian at the HBO Aspen Comedy Festival.

Do not miss Mitch Fatel's Naughty and Nice Holiday Showcase!