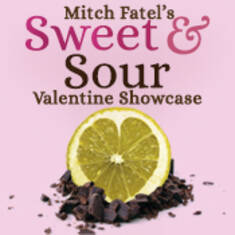 Mitch Fatel's Sweet & Sour Valentine Showcase
No events have been scheduled for this comedian.

Join our club and we'll notify you when shows are coming up.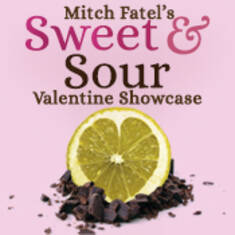 Artist's Website
Mitch Fatel's Sweet & Sour Valentine Showcase
ONE lucky couple will win a Date Night Package including Dinner + 2 tickets to a future Comedy Works show!

Mitch Fatel hosts this Valentine Showcase featuring Comedy Works best national headliners. Six comedians compete, each performing two separate routines. The first routine will be their SWEET set which is Rated G to PG, Family friendly with no cursing or vulgarity. The second routine will be their SOUR set, rated R to X which is no holds barred, as raunchy and dirty as they choose.

Every couple that comes to the show will get a ballot and put their names in a candy box. Before the show Mitch will introduce all the comedians and each comedian will pull a couples name out of the candy box. The winning comedian will pull a name out of the hat at the end and that couple will win a Date Night package.

The show will be performed in two segments: the SWEET segment followed with a SOUR segment. Order of the comics will be arbitrary for each segment and will be chosen out of a Valentines themed bag live in the moment.

Rules and Judging: Three judges will judge the sets based on four merits: Material, Delivery, Originality, Laughs. Mitch will be onstage watching the set to the side with his SOUR bell. If during the sweet set any curse words or vulgar material is used Mitch will ring the sour bell and the judges must immediately deduct a point from the comedians total.

At the conclusion Mitch will announce the wining comedian and then present the winning couple with their Date Night package.