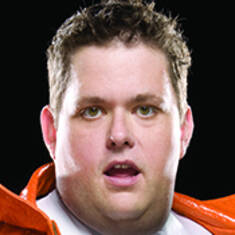 Ralphie May
No events have been scheduled for this comedian.

Join our club and we'll notify you when shows are coming up.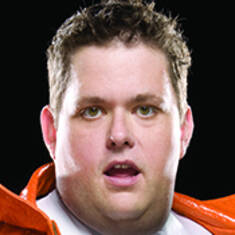 Artist's Website
Video
Ralphie May
BEWARE this show is X-Rated!

*VIP TICKETS AVAILABLE!*
VIP ticket includes:
- a meet and greet with front of line access
- guaranteed reserved seating (row 7)

For 25 years now, Ralphie May has appeared at the biggest venues, slayed every late-night audience multiple times, recorded a special for every comedy-loving network on television, traveled the world for the USO and reached the level of popularity few stand-up comedians have attained.

May earned a spot on the first season of Last Comic Standing, and though he finished second, he might as well have won with the way fans fell in love with his over-the-top persona. Yet little compares to the amount of exposure May received when Netflix exclusively launched his new comedy special Unruly. The raw, uncensored hallmarks of his mentor Sam Kinison are evident in May's set, laid out brilliantly over two hours in Unruly. May doesn't deal in simple outrage, building a routine that's rich, deep and fearless. He's able to balance boyish charm, withering introspection and compassion for his fellow human being with some of the dirtiest, most honest observations you've ever heard.

Viewership expectations are high. May debuted five specials over a decade on Comedy Central with each drawing record ratings. He also tours extensively and has made 19 trips into war zones to perform for troops with the USO and Wounded Warriors charity. And his popularity continues to grow.