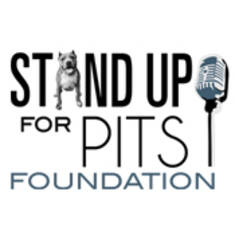 Stand Up for Pits
No events have been scheduled for this comedian.

Join our club and we'll notify you when shows are coming up.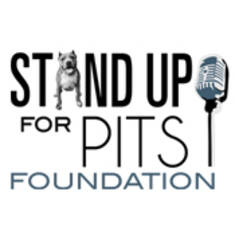 Artist's Website
Video
Stand Up for Pits
The Stand Up For Pits Foundation is 501c3 nonprofit dedicated to educating, advocating and saving the lives of pit bull "type" dogs. This year marks the 14th year of this national touring event! These magical events have and continue to save countless lives, help rescues and shelters and have helped place countless dogs in loving forever homes. In addition to raising funds and awareness these events also include a velvet hippo (dog) adoption, silent auction, merchandise for sale and an amazing comedy show with some of the nations best comedians!
We are thrilled to be coming back to Denver and look forward to standing up for our inherently good dogs with all of you! Bring friends, family and people in and outside of the animal welfare community and come laugh while helping save inherently good dogs. We will see you all very soon!!!
The participating rescue this year is My Fairy Dawgmother. Check out their website at dogrescuecolorado.org and follow them on IG at @myfairydawgmotherco
If you cannot attend but would like make a tax deductible donation, go to standupforpits.us.
3:00pm - 6:00pm - Hippo Adoption
3:00pm - 6:00pm - SUFP Donation Drive
3:00pm - 8:00pm - Silent Auction
6:00pm - Showtime

*tickets are nonrefundable
**this is a human only event (do not bring your dog)

Facebook @standupforpitsfoundation.
Twitter @sufpfoundation.
IG @rebeccacorry.

Looking to dine before the show? Dine at Lucy Restaurant. Make your reservations now at LucyRestaurant.com.
Please review our ticket resale policy